Wizaly provides you with a brand new feature allowing you to integrate your Marketing objectives into your Wizaly platform and to monitor their completion on a daily basis.
A DAILY VIEW ON THE ACHIEVEMENT OF YOUR OBJECTIVES
Once you've established your strategy for the coming year, structured your media plan and determined your objectives, it's time to get started. You then want to know how your campaigns are running, how effective they are, which campaigns and channels are performing best. Until now, you were using your Wizaly platform to measure the performance of your campaigns on the different marketing channels. Today, you can go even further by monitoring in real time the completion of your previously defined objectives.
Centralize your marketing data, benefit from a powerful reporting tool and save even more time.
We explain you how to do it :
1. Define your marketing objectives in terms of conversion, visits, revenue and cost.
2. Define the scope of your objectives at the date, medium, source, campaign, device, site or country level. Freely customize the configuration according to the metrics that you are interested in.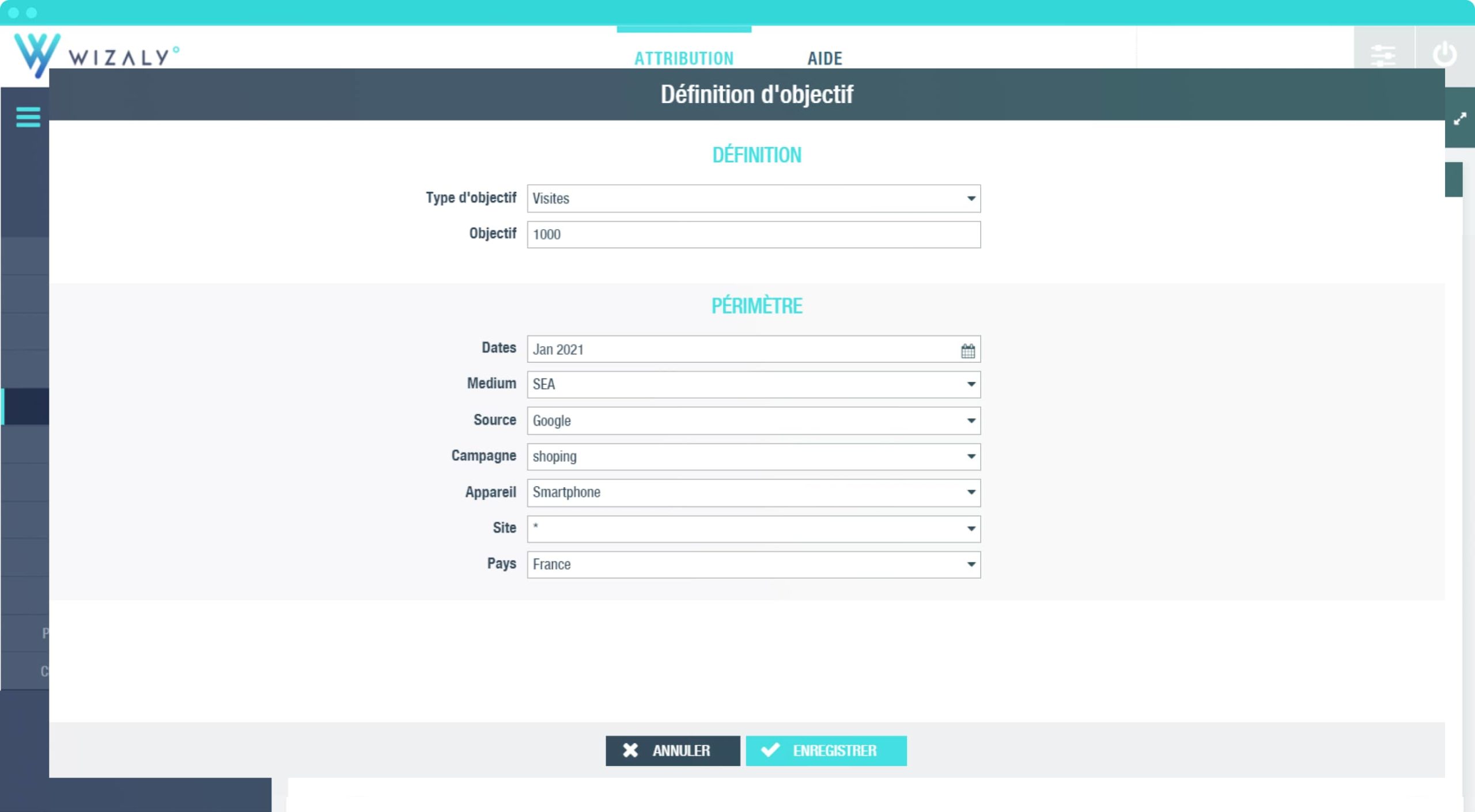 Depending on the type of objectives you have defined, Wizaly automatically configures secondary objectives such as CPV, CPA, ROAS or gross margin.
3. Evaluate daily the achievement of your objectives in the reporting section of your platform, directly in value or completion rate.
THE PROGRESSION OF YOUR GOALS AT A GLANCE
Easy to use, you can now track the completion of your goals visually with widgets that highlight your data. They allow you to see your progress at a glance.
Discover the new widgets made available to you in the "dashboard" module of your platform. They allow you to visualize your marketing objectives, their completion delta and their completion rate.