Import your attributed data directly into Google Ads & Google SA 360 tools and adapt your campaigns following our recommendations.
One of the goals of an attribution platform is to provide you with actionable information to help you spend your advertising budgets in the most efficient way possible.. To do so, we recently launched a feature to help you manage your Google Ads campaigns: the export of algorithmic attribution results from Wizaly directly into Google Ads Google SA 360.
How to export your attribution results into Google Ads?
The implementation of this feature is simple and requires only a few minutes. Once the feature is enabled, the platform will capture Google click ids (gclickids) and use them to export algorithmic revenues to search engines on an ongoing basis.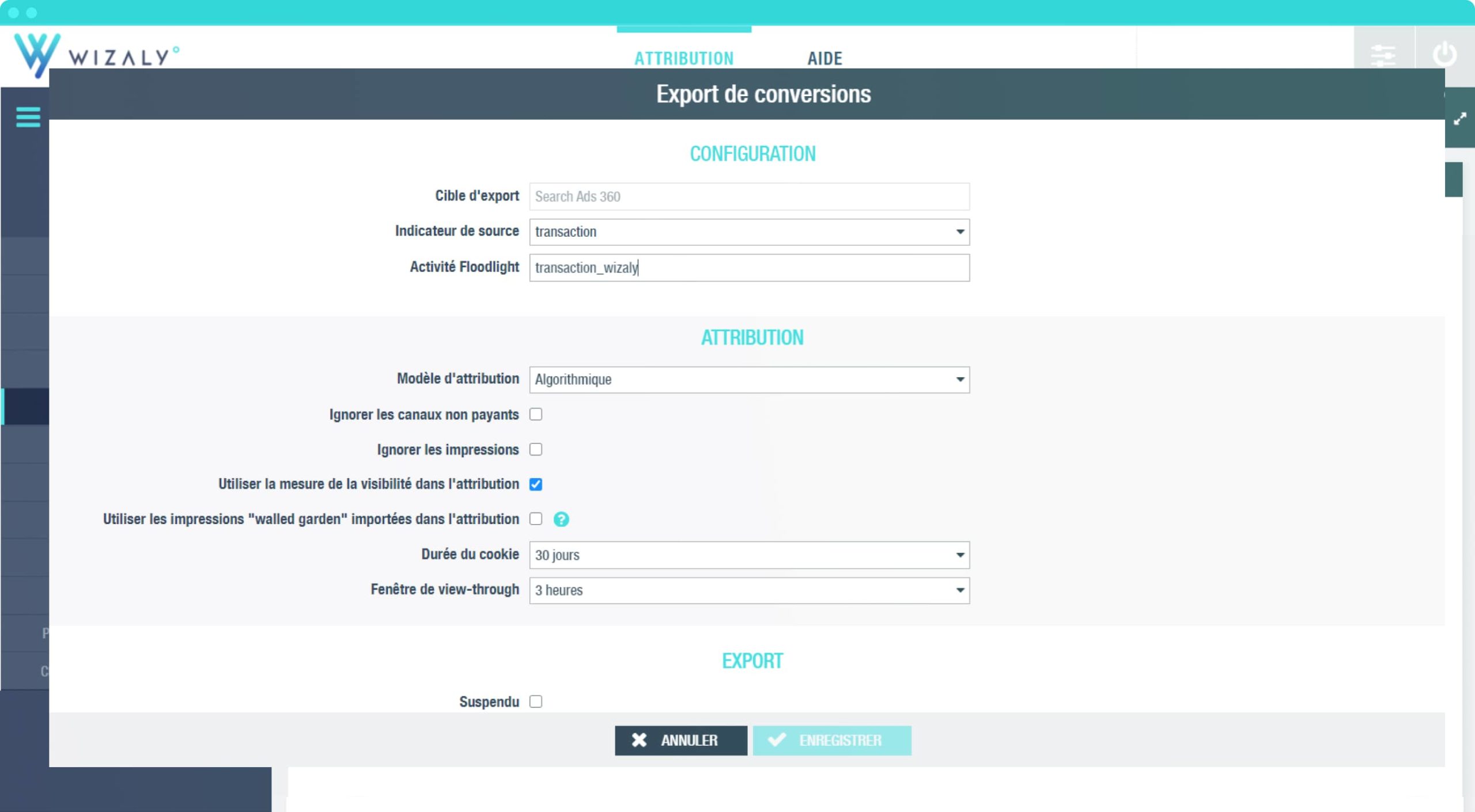 Define the real weight of revenues generated by search engines
Without an attribution tool or with an obsolete attribution model, Google Ads takes credit for all the conversions generated on its system.
If we consider the user journey below as an example, your Google Ads interface will credit the campaign that generated the SEM visit below with €500 in revenue.
But does Google Ads really deserve a €500 credit? What about Facebook, Criteo, not to mention your SEO team… if they all feel that they are the origin of the revenue generated by this conversion (and they usually do), then you will record the same transaction several times.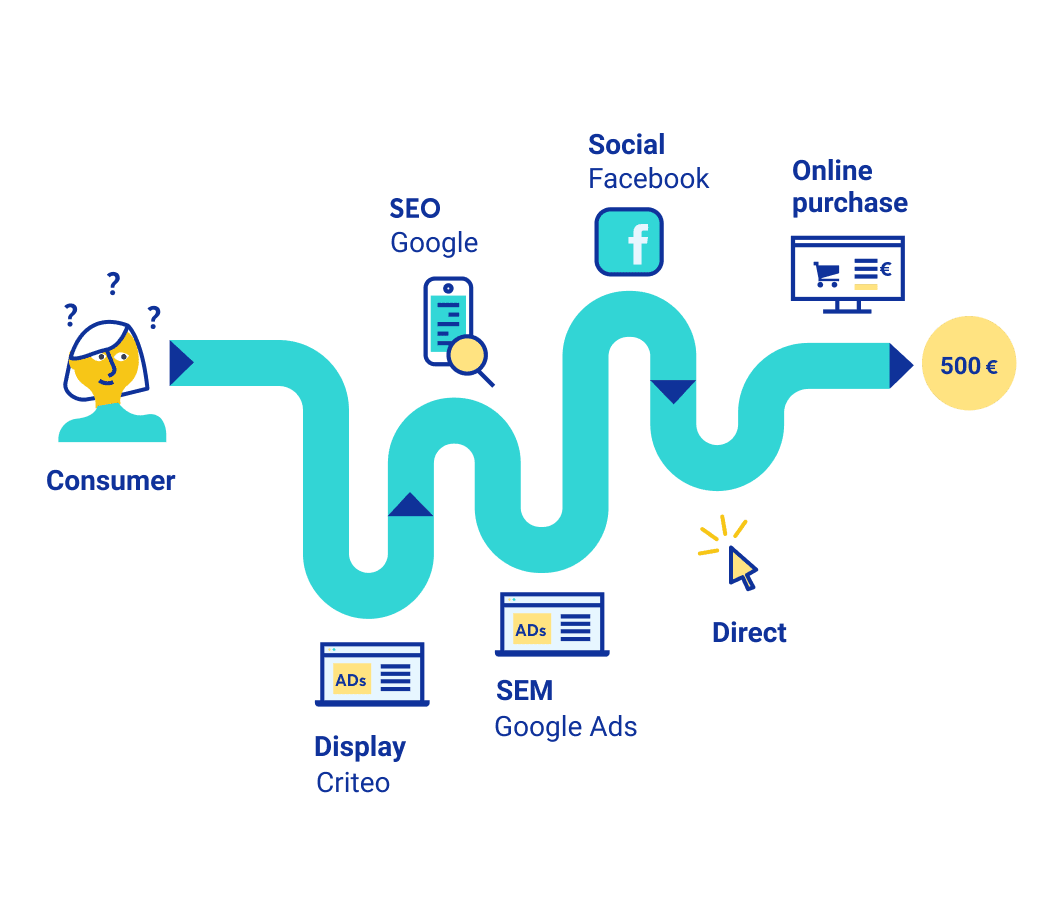 It is therefore essential to have an algorithmic attribution tool. Thanks to its algorithm, Wizaly calculates the exact value of the income generated by Google Ads.
Why does it matter?
This new feature allows you to make available the "fair" contribution of Google Ads in the achievement of your goals directly and at any time on your Google Ads account for each of your campaigns.
Your SEM team or agency will therefore be able to manage your campaigns using conversion indicators that make sense and take into account the impact of other channels.
Within an environment where several channels interact with each other and therefore make it difficult to identify what works or doesn't work, driving your media mix without algorithmic attribution would be like blindfolding yourself to manage your SEM account…