our SOLUTIONS
Wizaly for
Heads of acquisition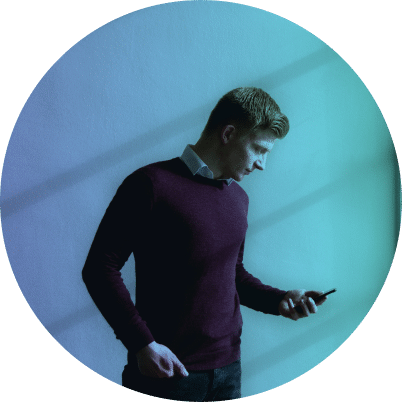 Increase your conversions by using the right acquisition drivers
Monitor and drive
your online and offline marketing investments
Understand
your clients' behavior and analyze their conversion paths
Optimize
your performances and maximize the ROI of your campaigns
Wizaly supports your and helps you improve your performances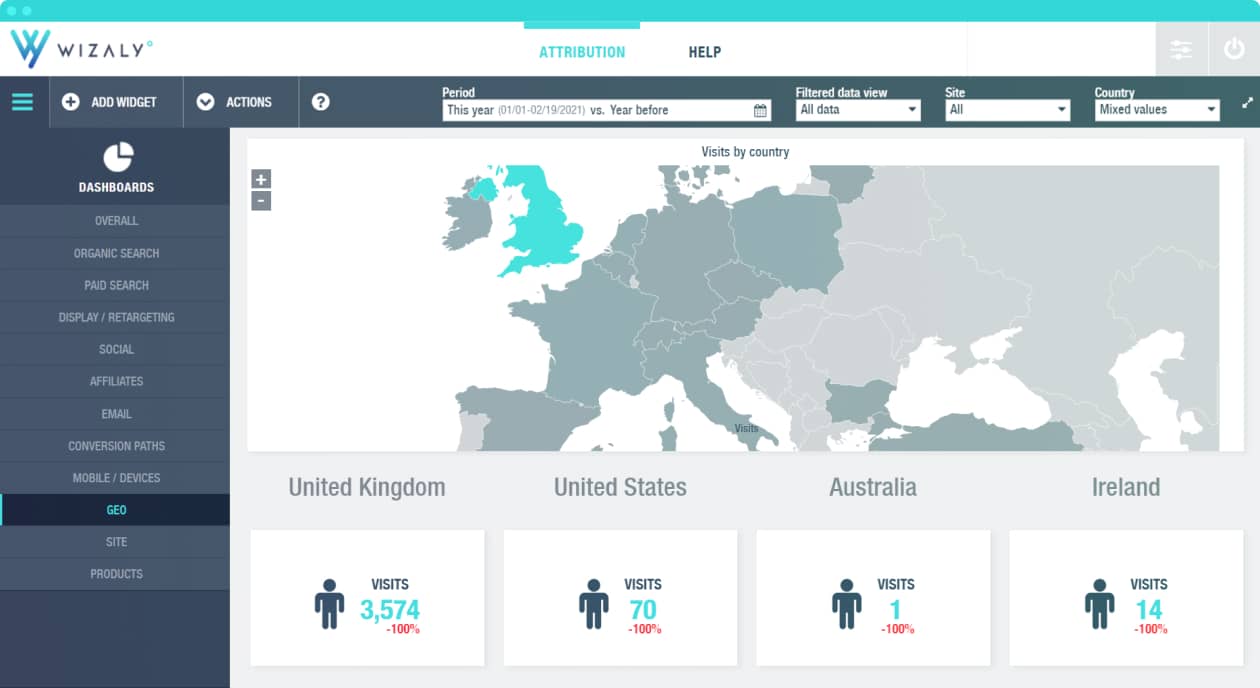 A detailed view of your marketing performances
Wizaly delivers bespoke dashboards that display the evolution of your marketing performances by acquisition channels, devices, websites or country.
Operational recommendations for each channel
Allocate your budgets and optimize your ROI using operational recommendations that help you optimize your mix media and each of your marketing channels.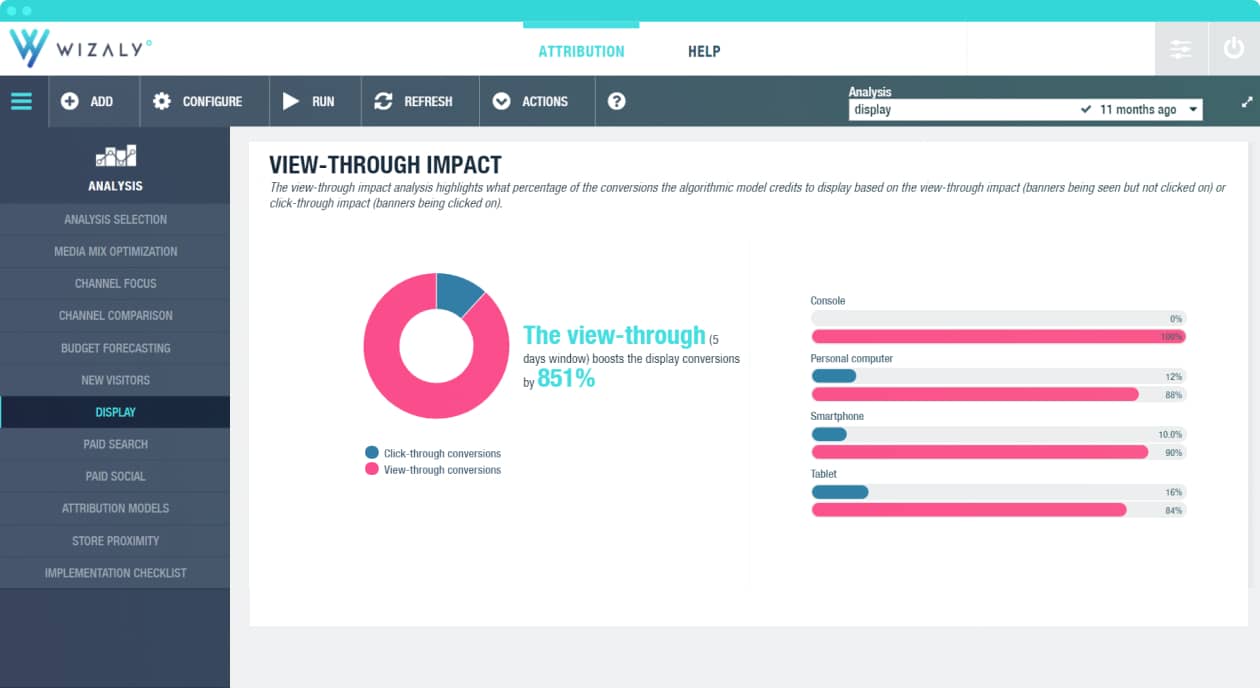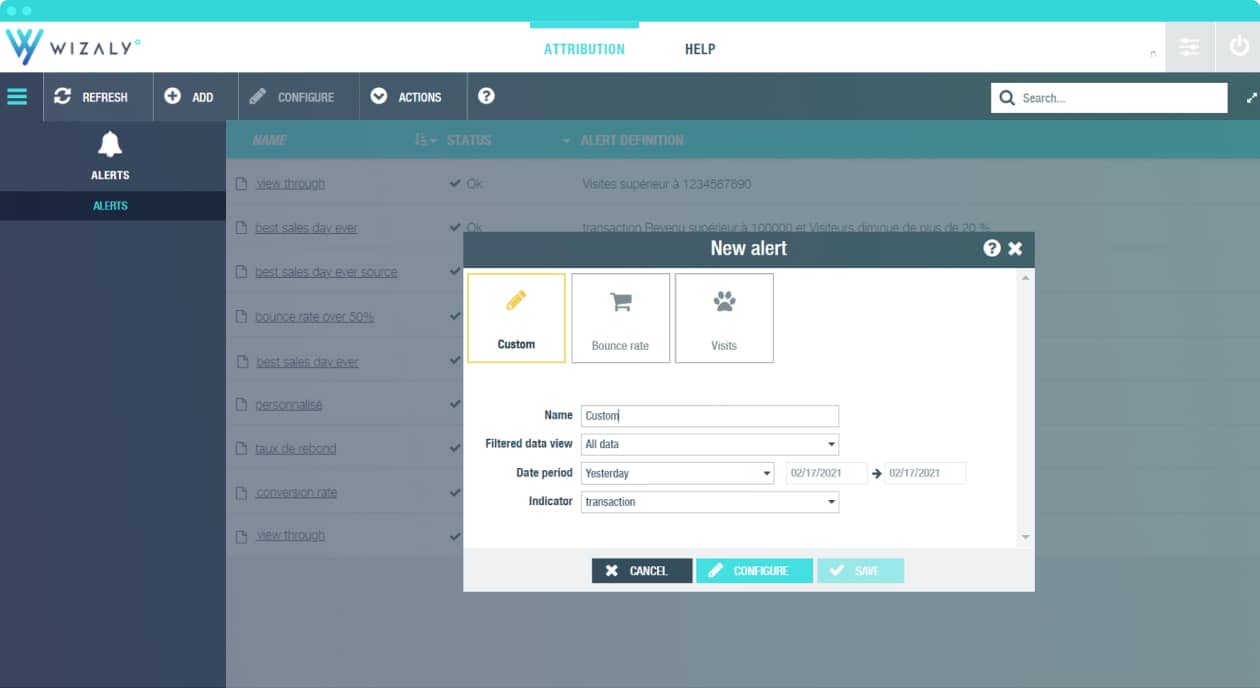 Alerts for all your KPIs
Monitor your entire media mix and detect abnormal figures by configuring automated alerts.
As a head of acquisition or traffic manager, you are responsible for managing and optimizing the visibility of your websites and for generating qualified traffic.
Your core focus is performance. You manage and plan with your internal teams as well as with outside service providers how to allocate your marketing budget between acquisition channels such as SEM, Display, Affiliation or Retargeting.
You need to measure the performance of each of your actions, to monitor your online campaigns on each channel and to analyze the operations of your service providers such as media agencies or affiliates.
Wizaly supports you in your analytical requirements for strategic decision-making and in the operational optimizations required to reach the objectives you have set for your ROI, CPA or other KPIs.

Since we acquired Wizaly's platform, we are able to look at the big picture in our media strategy. We don't cut corners by terminating channels that don't seem to convert in a post-click view of the world, and we analyze in detail the role of each channel and its interactions before we make decisions.»
_
Nelly MARTINVALET | Head of acquisition
LCL, national bank – FRANCE
Boost the performance of your media mix with Wizaly
Find out more about our interface and features