our SOLUTIONS
Wizaly for
Heads of omnichannel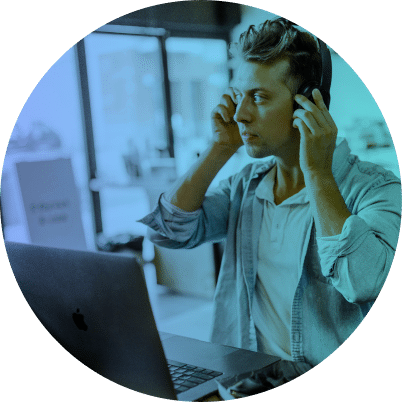 Unify the online and offline customer experience
Analyze
the interaction between online and offline in your customer journeys
Calculate
the total « online + offline » ROI of your marketing campaigns
Understand
the ROPO effects depending on products, campaigns, drivers and audiences.
Wizaly supports you and helps you improve your performance.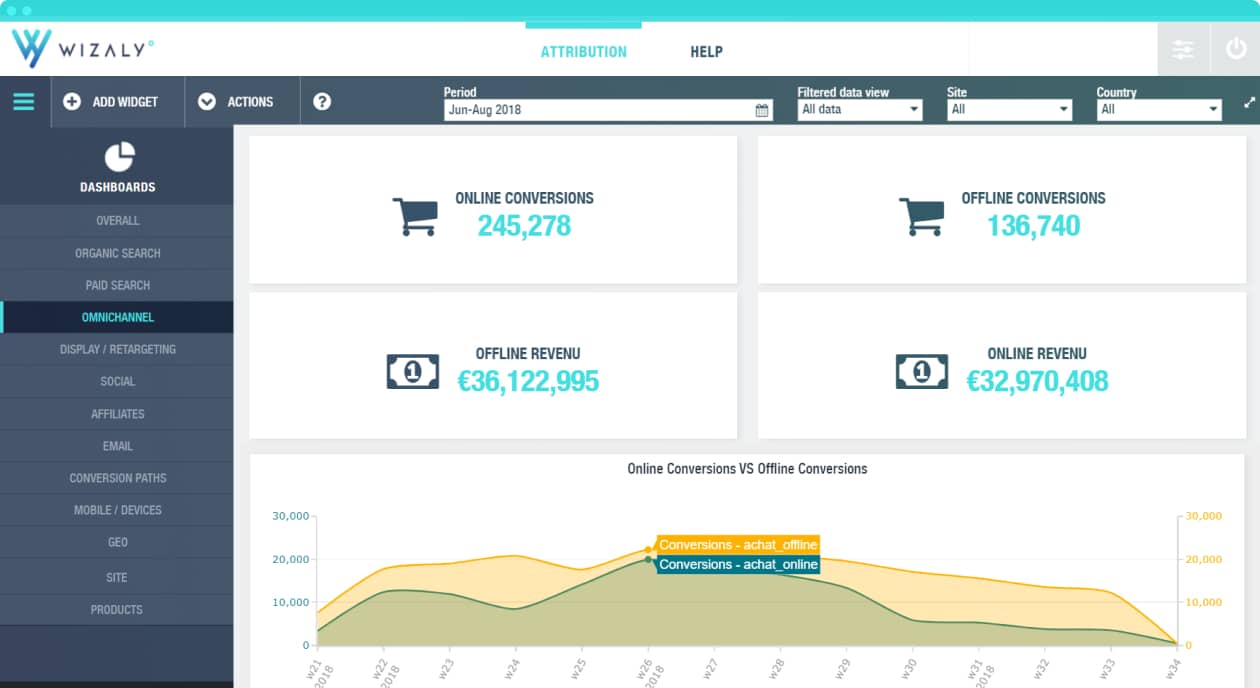 Your main KPIs
Display your key performance indicators in dashboards : web revenue, store revenue, total revenue.
Your customers' path to purchasing
Analyze the web-to-web and web-to-store paths to purchasing.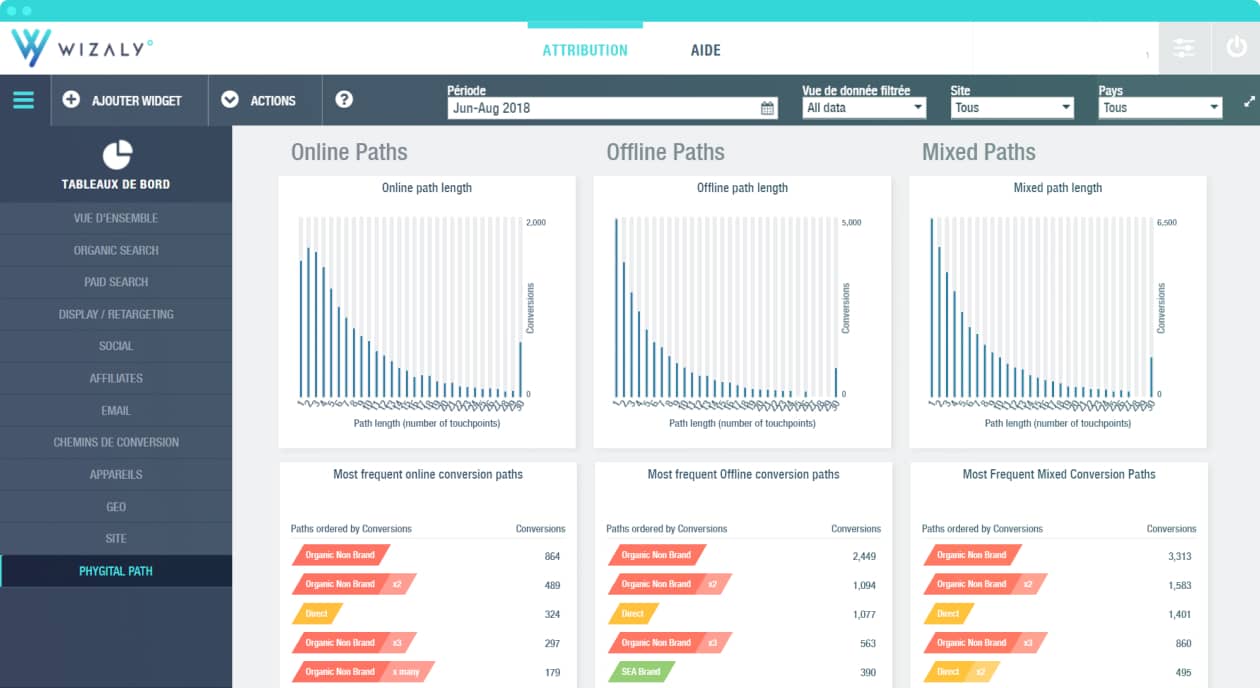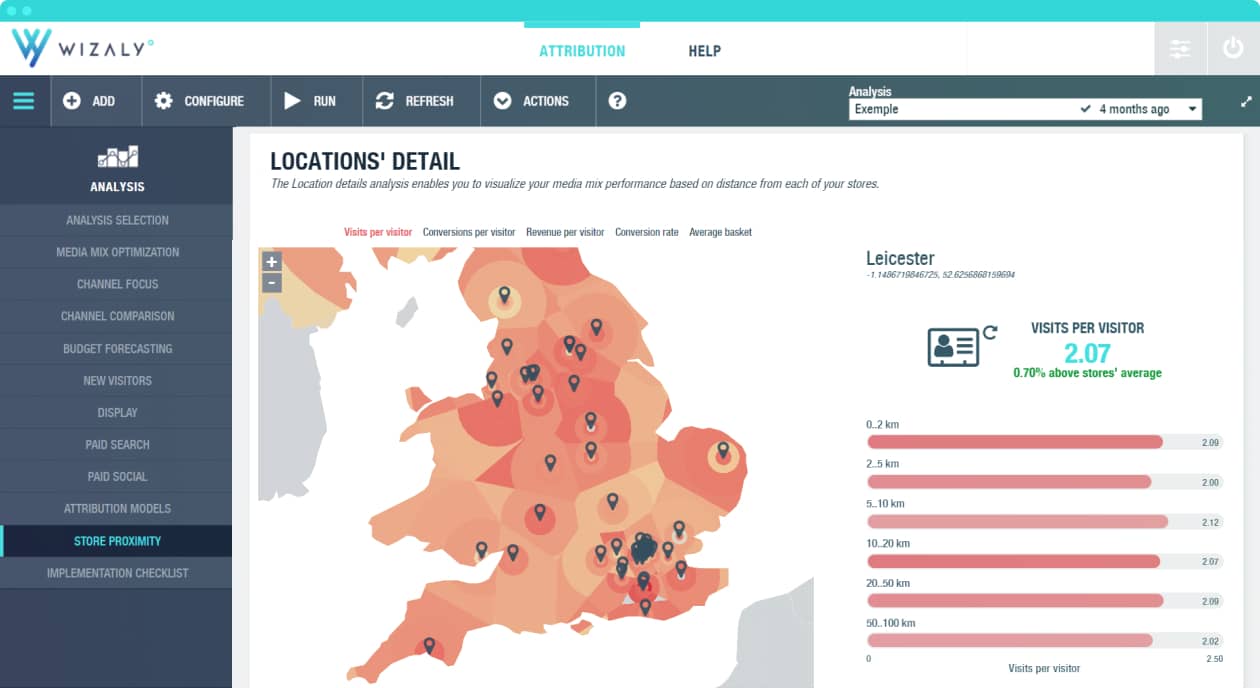 Analyses based on distance to a physical store
Measure the performance of your media campaigns based on the distance to a physical store.
As a head of omnichannel, you determine the marketing strategy of all communication channels to make sure your customers have the best experience and to put an end to silos between online and offline marketing.
Your goal is to no longer manage your business according to sales channels, but rather manage your business as one integrated entity with the customer at the center.
Wizaly supports you in analyzing the omnichannel journeys of your customers in order to understand the interactions between online and offline channels on their journeys and their purchase decisions. We provide detailed analyses to understand the Research Online Purchase Offline effects (and conversely) as it relates to your products, campaigns, channels and audiences. We assess the synergies between your physical distribution networks and your e-commerce site to execute an optimal omnichannel strategy.

One of the reasons we chose Wizaly is the measure of omnichannel performance that allows us to understand the contribution of all channels we use. »
_
Romain Fayolle | Digital Marketing Performance Data Strategist
AIR fRANCE E-ACQUISITIONS, national airline – FRANCE
Boost the performance of your media mix with Wizaly
Find out more about our interface and features