our SOLUTIONS
Wizaly for
Heads of products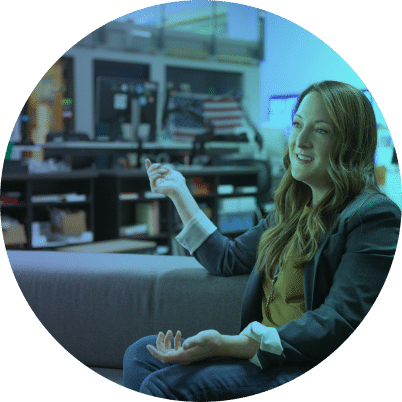 Determine the tops & les flops of your product catalog
Select
the right products for
your campaigns
Identify
the best products to acquire new clients and foster loyalty

Analyze
the correlation between audiences, marketing channels and products
Wizaly supports you and helps improve your performance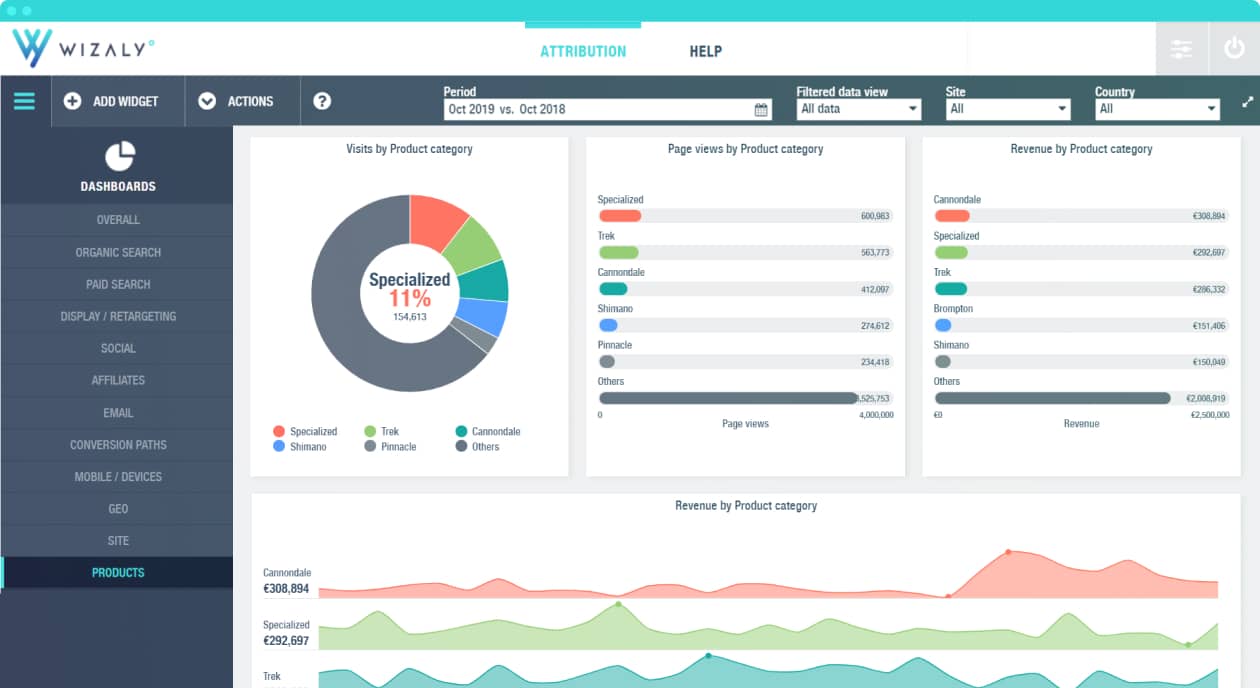 A clear picture of the performance of your products
Analyze the relationship between marketing channels, customer audiences and products by category, brand and product.
Zoom on average baskets
The performance of your products, your top sales and top average baskets for each of your marketing channels.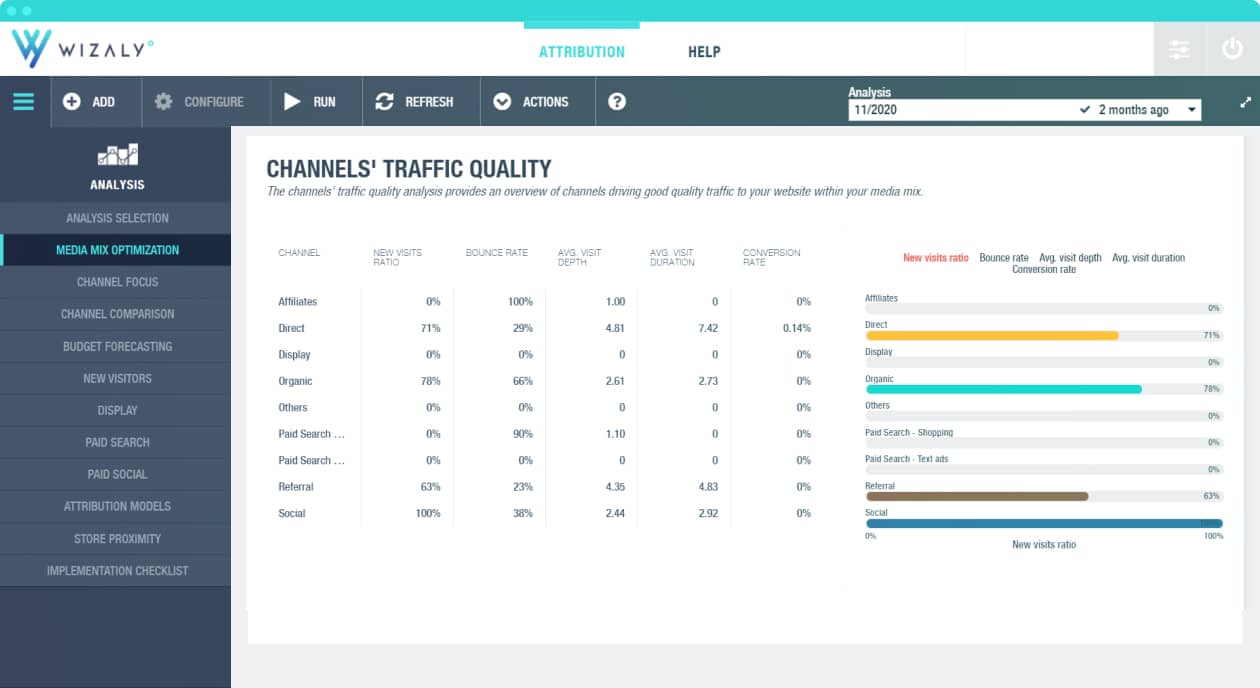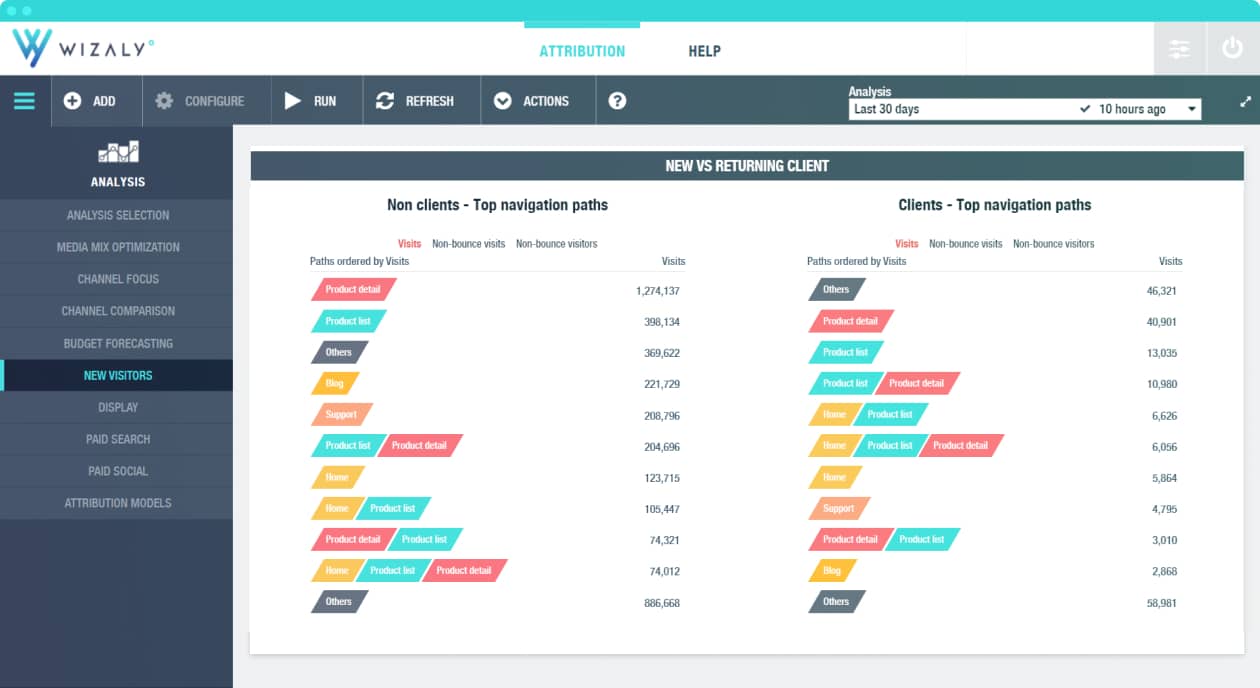 Customer acquisition vs. Customer retention
A detailed picture of the performance of your products regarding new customer acquisition or retention of existing clients.
As a web merchandiser or a category manager, you are in charge of making the most of your product offering of the e-commerce site(s) you manage and to increase e-commerce sales.
On a daily basis, your optimize the ergonomics of your site as well as the visuals you use, but also which products and special offers should be promoted. You need to be agile and adapt daily to the needs of your audiences with an increase in sales as your main goal.
You are under considerable pressure to improve results, and Wizaly helps you select which star products in your catalog to promote so as to reach your targets. We provide you with detailed analyses on correlations between audiences, marketing channels and products.

Our communication with Wizaly is increasingly strategic, we fully trust Wizaly's platform and use it on a daily basis to provide us with the detailed analyses we need. »
_
Nelly Martinvalet | Head of Digital
LCL, National bank – FRANCE
Boost the performance of your media mix with Wizaly
Find out more about our interface and features