our SOLUTIONS
Wizaly for
Marketing Directors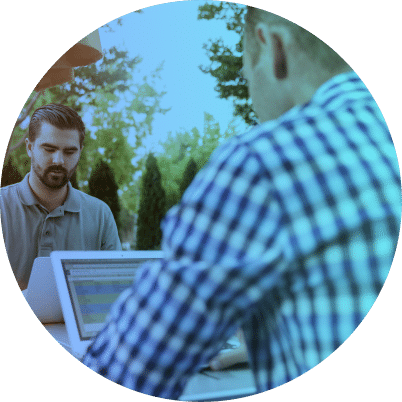 Optimize and roll-out the highest-performing media plan
Maximize
your conversions and your
ROI for a set budget
Manage
your marketing actions on all your online and offline channels

Anticipate
changes in your activity and readjust your marketing plan
Wizaly supports you and improves your marketing performance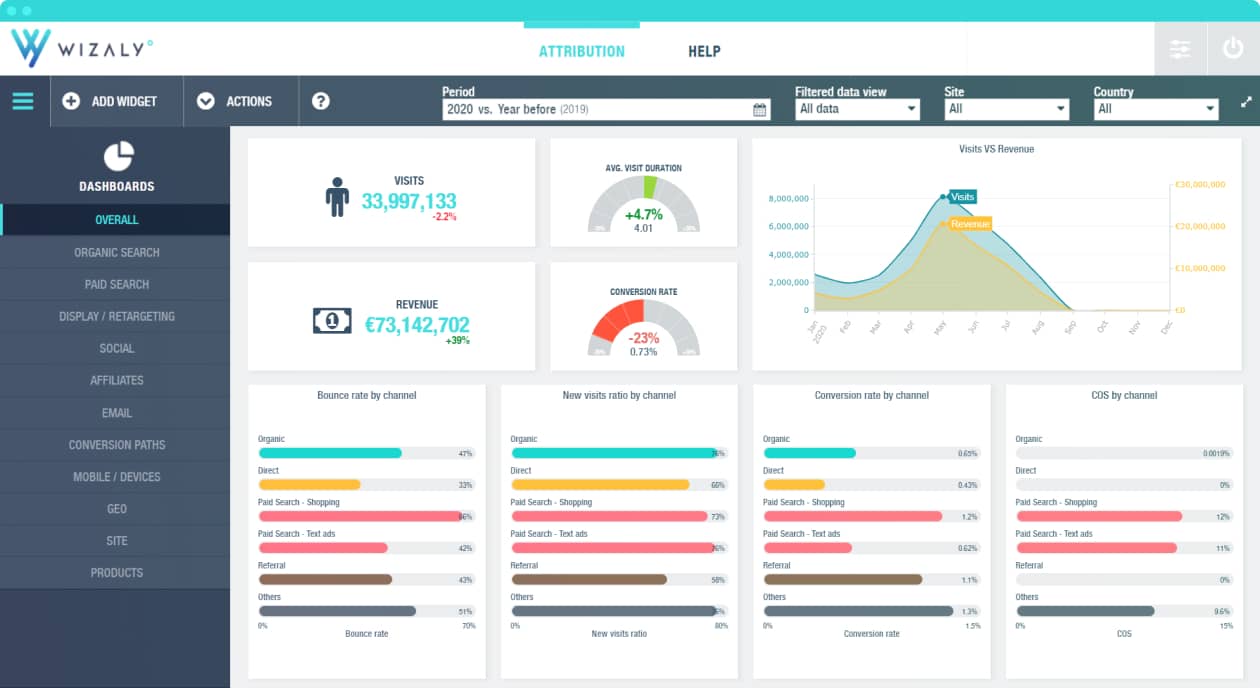 Easy access to and easy understanding of your data
Wizaly delivers preconfigured or bespoke dashboards of your main KPIs
Operational recommendations
Enjoy detailed graphical analyses and operational recommendations to help you optimize your media mix : drill into channels, sources and conversion paths.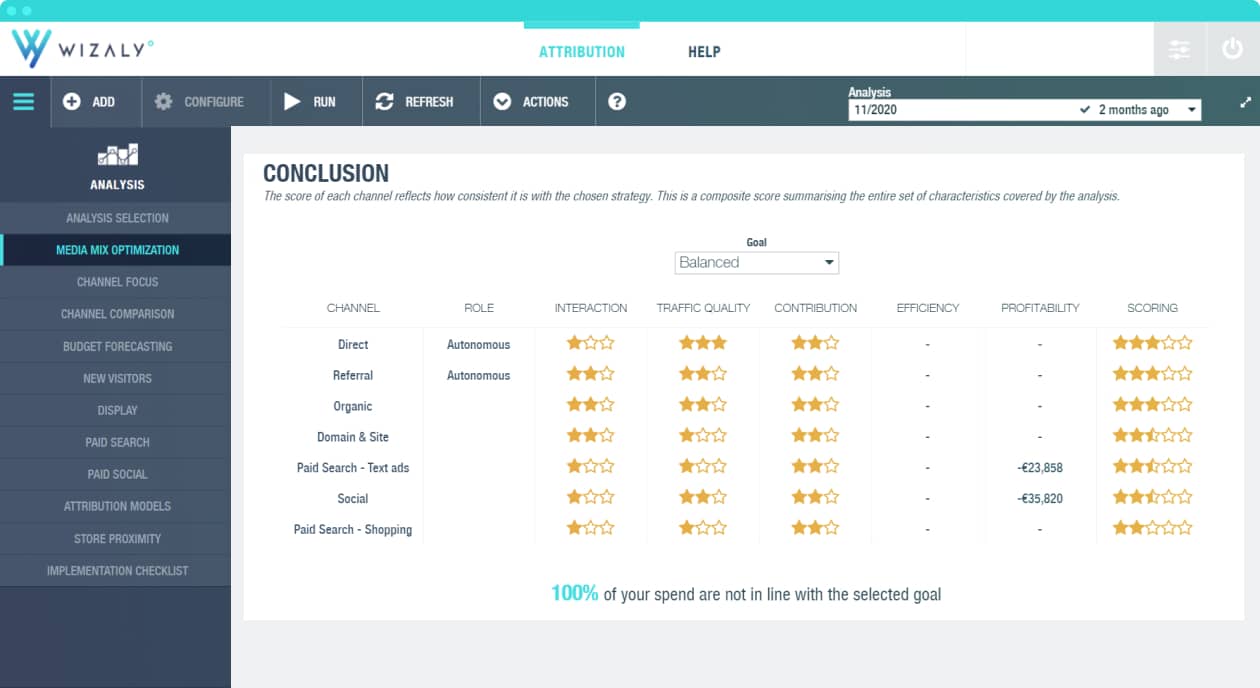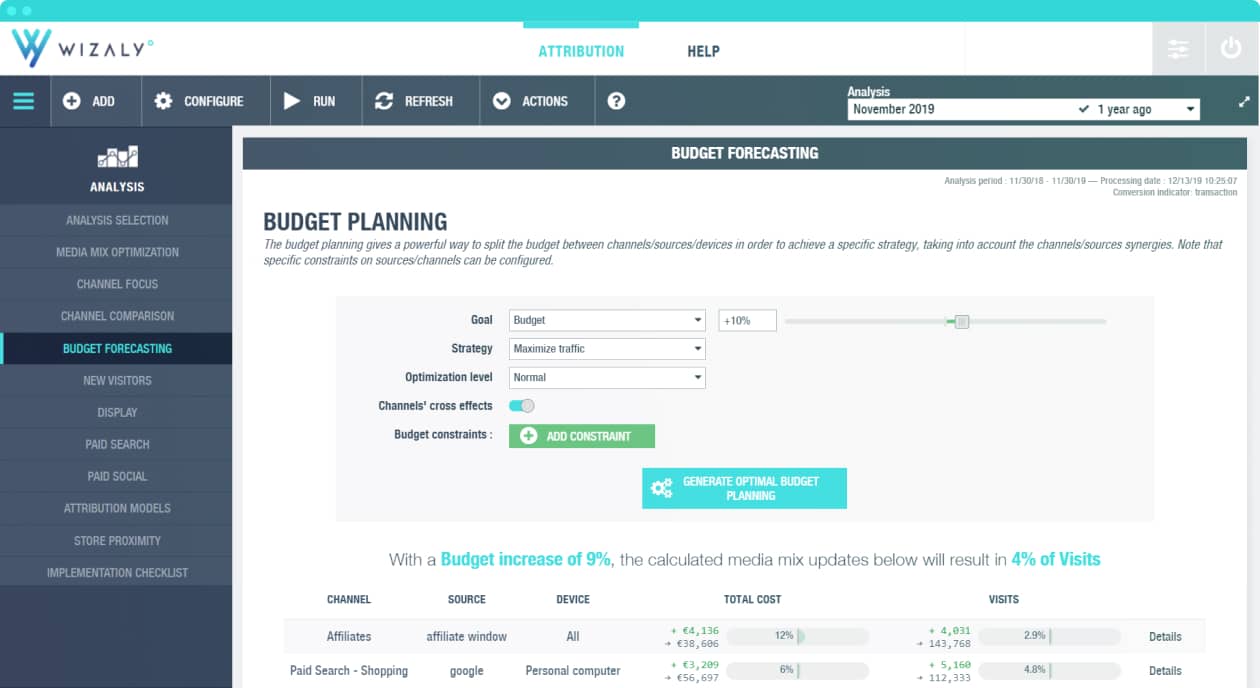 A decision-making platform for your marketing budgets
Determine the best allocation of your marketing budgets on each of your channels using a platform that :
Focuses on your business objectives: visits, revenue, conversion…
Adapts to the metric you want to optimize : traffic, conversion rate, CPA
Takes into account your budget constraints for each channel
As a marketing director, your role is key. You are the link between your company and its potential clients and you need to identify prospects and convert them into clients.
You need to craft a marketing strategy to reach your KPI goals and address the competition on your markets. You put together all marketing plans and operations within a specific budget with a goal of maximum profitability.
Wizaly supports you in your daily roles and lets you maximize your conversion rate and your marketing ROI for a set budget using an analysis of the performances of each of your marketing channels.

In the first few weeks after setting everything up and dissecting the data with the team at Wizaly, we made key strategic decisions that have had a positive result in ROI. If a digital marketing team is serious about multi-channel attribution and how to utilize that data to improve your bottom line, I would highly recommend Wizaly. »
_
Rich Bernstein | Director of Digital Marketing
Ghostbed.com – USA
Boost the performance of your media mix with Wizaly
Find out more about our interface and features