About us
A Digital and Data Marketing
expert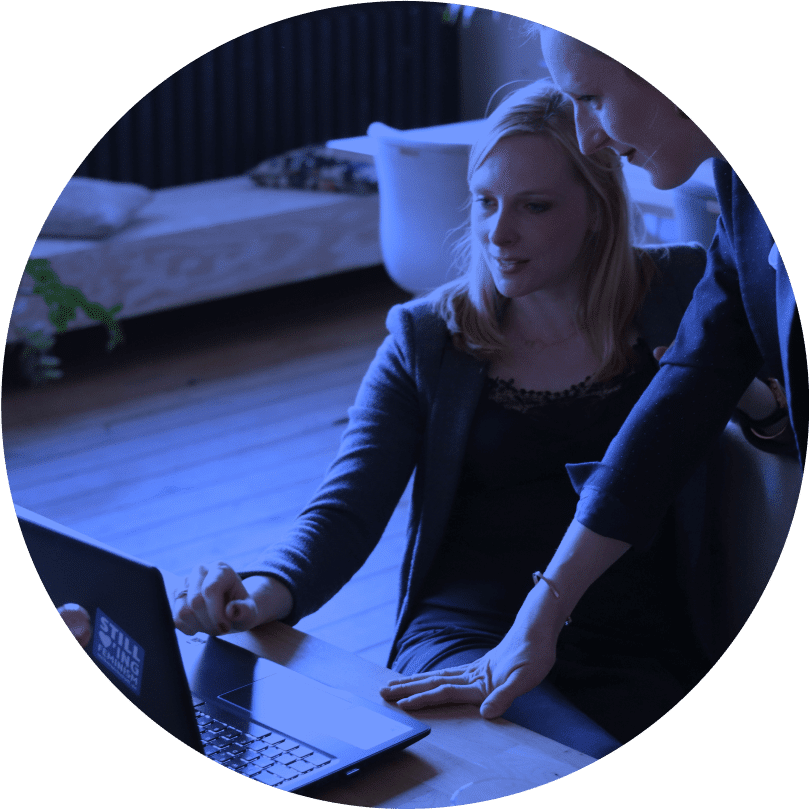 Wizaly's history started with a problem to solve.
The founders were leaders of e-commerce companies and digital agencies who were looking for an objective (that is, data-driven) answer to the question : "what's the real impact of each advertisement in my marketing mix ?". An easy question, with no easy answer. With no convincing solution available on the market, Wizaly was born.
Wizaly was launched in 2015 by a team of engineers and Internet entrepreneurs with many years of experience in Internet platforms, e-commerce and media management. Based in Paris, Wizaly is currently 25-people strong, with a majority of computer engineers, marketing experts and data scientists.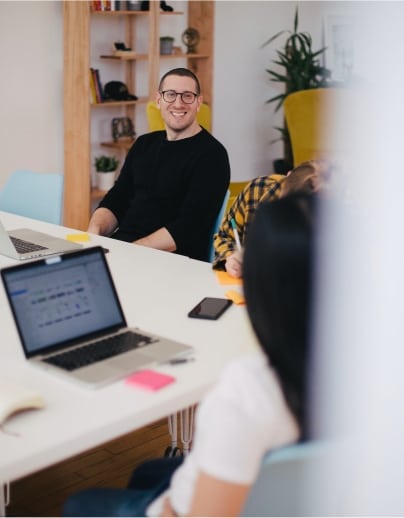 Our mission is to help you understand the role and ROI of each of your marketing channels, whether online or offline, whether free or for a fee, solely on the basis of analyzing your data and without bias.
More generally, our mission is to generate operational insights at the crossroad of your product catalog, your audiences and your online and offline marketing channels to optimize acquisition, upsell, retention and maximize your customers' lifetime value.
stanislas di vittorio
CEO
Graduated from Ecole Polytechnique and MIT, Stanislas has worked for companies in Japan, France and the United States. In the 2000s, he made the Internet his specialty and started his own entrepreneurial venture. Since then, Stanislas has participated in the development or launch of digital startups in various sectors, including Assurland, France's leading online insurance comparator, and ESV Digital, a digital marketing agency. Based on this previous experience, he launched Wizaly in 2015.
thibaut leveillard
Head of Business
Thibaut has a career of more than twenty years in the digital industry, during which he worked both in agencies and with advertisers. He has supported small and large accounts in the strategy and implementation of their digital transformation. He knows perfectly well the stakes of brand digitization and those of digital marketing actors. Thibaut joined Wizaly at its inception and is now in charge of its development. guillaume baurand
CTO
After starting his career as a Software Architect, Guillaume reinforced his expertise during nearly three years as an IT consultant. He joined the advertising and digital marketing world when he joined ESV Digital agency, for which he quickly became the CTO. Guillaume participated in the creation and development of Wizaly from the very beginning of the startup. He then used his Big Data and Machine Learning expertise as well as his Adtech knowledge to create a robust 100% data driven solution, Wizaly. alexandre chargros
Head of Product
Alexandre began his career as a business consultant. For nearly four years, he worked for major accounts such as Airbus Group or SC Johnson in the implementation of solutions and tools. He then joined Wizaly at its creation in 2015, taking the lead of the product team. He works notably on the development of the product strategy and roadmap and makes the Wizaly platform evolve according to market needs and user demand.
clara mercon
CMO
Specialized in B2B Marketing, Clara has developed for more than five years, marketing and communication strategies for startups and SMEs offering software solutions in various sectors. Her main goal is to dynamize and modernize B2B marketing. With her experience in creating brand identity, developing inbound marketing strategies and implementing marketing automation, Clara joined Wizaly with the main mission of developing the startup's brand awareness.
mélodie ruffier
CCO
Mélodie started her career in digital agencies but it is as a consultant that she put her first foot in the world of data. She assists companies from various sectors on issues related to the crossover of online and offline data. Mélodie then joined the Pierre et Vacances group's analytics team and worked on the acquisition strategy of the group's three brands as well as on projects such as DMP and attribution. In this context, Mélodie became passionate about attribution and joined Wizaly.
karim el jamali
CFO
Karim started his career at Mazars where he performed audits for multinational companies in various sectors of activity. He then served as CFO for more than 20 years in startups and SMEs mainly in the internet sector. After a short entrepreneurial break and strengthened by his expertise in the world of startups, Karim joined Wizaly at its creation. He supports the company in its structuring and its development in France and abroad.
Morgane
Business Developer Analytics & Client Success Manager
Bénédicte
Business Developer Analytics & Client Success Manager tawfik
Full Stack Engineer
Clausia
Financial and Controlling Manager
Marine
Marketing and Communication Assistant Want to join us ?
Now is the right time, we are hiring !

"Wizaly is a team that bonds around a vision everyone believes in : manage today's marketing through numbers. And helping each other and being positive.
My role is two-fold : business development and customer satisfaction, and I like how those two roles fit together ! Those two roles reinforce each other and help me improve my knowledge of the market, my technology expertise and my customer skills through concrete business situations with my clients »
–
Morgane Miralles, Business Developer Analytics & Client Success Manager
Discover Wizaly's platform

After addressing the French market, Wizaly is leveraging its technology leadership its international development. New opportunities to come join our team and share our vision and values.
Working at Wizaly is more than a job. Join a company with solid values and a strong culture.