About us
Digital and Data Marketing
experts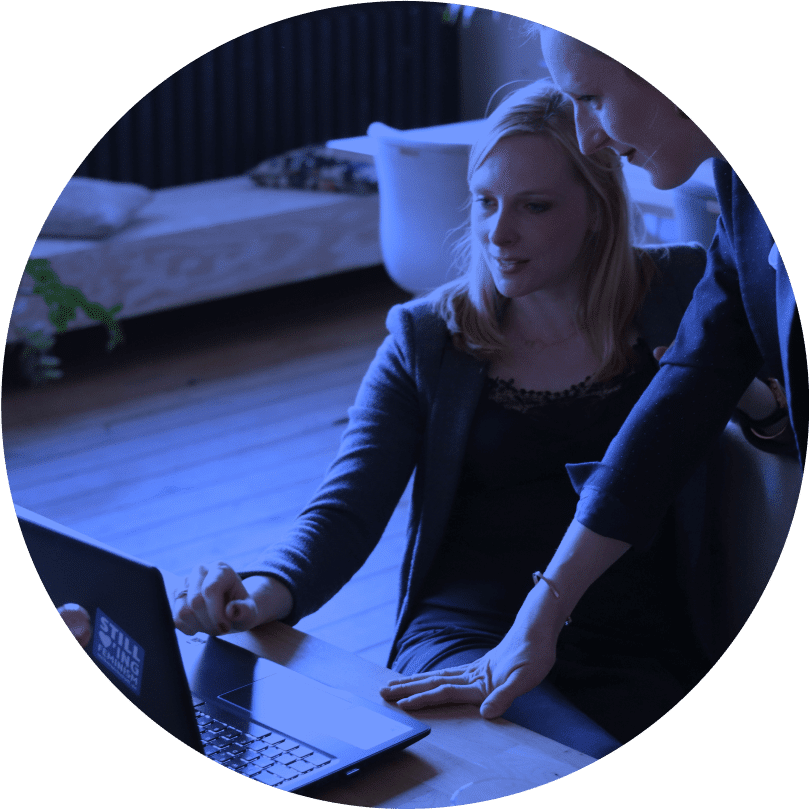 Wizaly's journey started with a problem to solve: What is the TRUE impact of each touchpoint in the customer journey?
Born out of a crucial need for an objective, data-driven answer to the question, "What's the true impact of each advertisement in my marketing mix?" Wizaly was founded by visionary leaders from e-commerce companies and digital agencies. Faced with the absence of a compelling solution in the market, they set out to create a game-changing platform.
Established in 2015, Wizaly was founded by a dynamic team of experienced engineers and Internet entrepreneurs with extensive backgrounds in Internet platforms, e-commerce, and media management. Headquartered in Paris, Wizaly boasts a talented workforce of more than 25 individuals, consisting of computer engineers, marketing experts, and data scientists. Together, they bring a diverse skill set and passion for driving innovation in the field of data-driven marketing.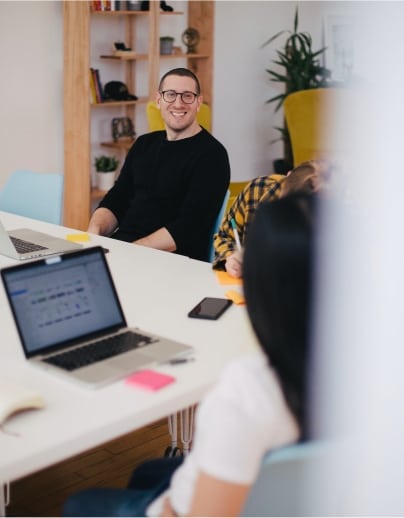 At Wizaly, our mission is clear: to empower you with a comprehensive understanding of the role and ROI of every marketing channel in your arsenal, be it online or offline, free or paid. Through unbiased data analysis, we provide actionable insights that transcend biases.
But our mission doesn't stop there. We aim to unlock operational insights at the intersection of your product catalog, target audiences, and online/offline marketing channels. By optimizing acquisition, upsell, and retention strategies, we help you maximize the lifetime value of your customers. Join us in driving your business towards unparalleled growth and success.
stanislas di vittorio
CEO
Stanislas, an alumnus of both Ecole Polytechnique and MIT, has garnered extensive experience through his work with companies across Japan, France, and the United States. During the 2000s, he honed his expertise in the Internet realm and embarked on his own entrepreneurial venture. Throughout his career, Stanislas actively contributed to the development and launch of digital startups in diverse sectors. Building upon this wealth of experience, he founded Wizaly in 2015.
thibaut leveillard
Head of Business
Thibaut has had a career of over twenty years in the digital industry, where he has worked in agencies and directly with advertisers, supporting small and large accounts in their digital transformation strategies and implementations, fully understanding the importance of brand digitization and the role of digital marketing. Having been a part of Wizaly from its inception, Thibaut is currently responsible for business development.
guillaume baurand
CTO
Having started his career as a Software Architect, Guillaume further enhanced his expertise during a nearly three-year tenure as an IT consultant before venturing into the advertising and digital marketing domain, where he quickly became CTO. From the inception of the Wizaly, Guillaume played an instrumental role in company, leveraging his profound knowledge in Big Data, Machine Learning, and Adtech to forge a robust, 100% data-driven solution. alexandre chargros
Head of Product
Alexandre began his career as a business consultant. For nearly four years, he worked for major accounts such as Airbus Group and SC Johnson in the implementation of solutions and tools. He then joined Wizaly at its creation in 2015, taking the lead of the product team. He works on the development of the product strategy and roadmap and makes the Wizaly platform evolve according to market needs and user demand.
mélodie ruffier
CCO
Mélodie began her career in digital agencies, but it was as a consultant that she took her first step into the world of data, providing assistance to companies across diverse sectors. Mélodie joined the analytics team at Pierre et Vacances group, where she contributed to the acquisition strategy of the group's three brands and engaged in projects involving DMP and attribution. It was within this context that Mélodie developed a profound passion for attribution and subsequently joined Wizaly.
karim el jamali
CFO
Karim started his professional journey at Mazars, where he conducted audits for multinational companies across diverse sectors. Subsequently, he assumed the role of CFO for over two decades, predominantly in startups and SMEs within the internet sector. Following a brief entrepreneurial hiatus, Karim's extensive expertise in the startup landscape led him to join Wizaly at its inception. With a focus on company structuring and international development, he plays a pivotal role in driving Wizaly's growth both domestically and abroad.
Ready to take the next step in your career? Join our dynamic team at Wizaly and seize this exciting opportunity to make a significant impact in the field of data-driven marketing.